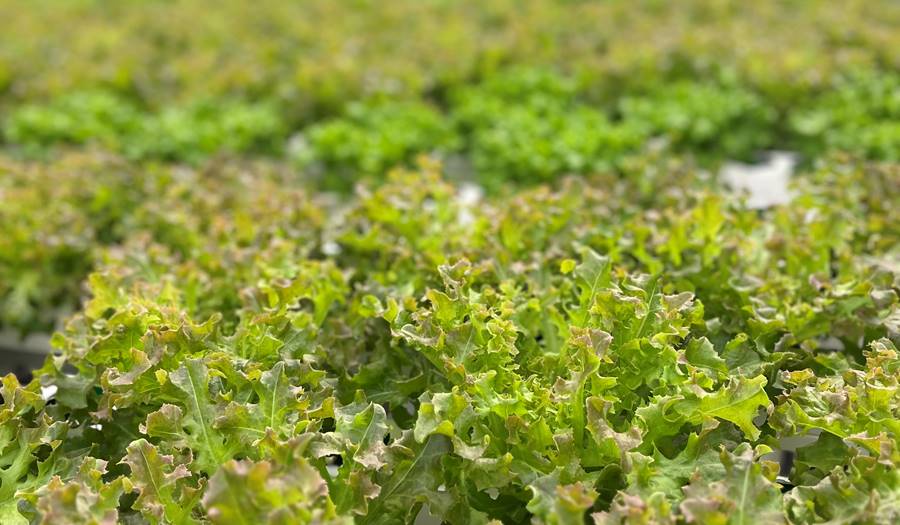 Green Life Farms Streamlines Technology at Babcock Farm
9/12/2023
Punta Gorda, FL (September 12, 2023) – Green Life Farms has implemented new innovations at the greenhouse in Punta Gorda. Switching over to a new growing methodology has reduced the growing cycle by 5-6 days and produces a more uniform product. The improved process, from start to finish, will double capacity over the next few months as they continue to refine and learn. Additionally, production is now more automated and incorporates smart, efficient technology.
In conjunction with the new growing methods, Green Life Farms has discovered a way to reduce the greenhouse temperature using evaporative cooling, resulting in a decrease of the greenhouse temperature by 10-15°F. This adjustment saves both energy and rental costs. Furthermore, this advancement allows the farm to explore additional varieties that can be cultivated in the greenhouse without requiring temperature adjustments.

Green Life Farms remains committed to evaluating strategies for reducing operational costs and enhancing efficiency. The pursuit of ongoing improvement and learning remains a top priority for the farm team moving forward.
Green Life Farms operates state-of-the-art hydroponic greenhouses in Lake Worth and Punta Gorda, Florida. Another 11 facilities are currently in construction or development, for a total of 5.2 million square feet of greenhouses planned. Green Life Farms' process combines technology with agricultural best practices to grow premium leafy greens with a focus on sustainability, energy efficiency, and environmental responsibility. Its clean, flavorful produce is cultivated in nutrient-rich water in state-of-the-art greenhouses. Greens are harvested and packaged in a controlled environment and delivered locally to ensure premium freshness, outstanding flavor, and longer shelf life, with a lower carbon footprint than field-grown produce.